Our coach Christophe Mikolajczak has been awarded his Master Practitioner's Diploma
Christophe Mikolajczak, a Gordon Cooper Associate coach has been awarded his Master Practitioner's Diploma in Systemic Team Coaching.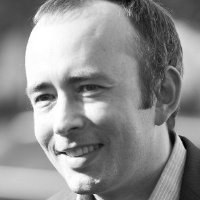 Gordon Cooper Associates would like to congratulate Christophe Mikolajczak for being awarded his Master Practitioner's Diploma in System Team Coaching.
The demanding course took three years, and focused on developing the coaching capacity to enable leadership teams to achieve high performance, have transformational impact with their key stakeholders, and cultivate learning agility.
As part of the Diploma, Christophe coached the Executive Committee of a major Social Housing Organisation, and presented a personal signature model of practice.
Christophe has worked with Gordon Cooper Associates as an executive coach on a number of high level projects. He works mainly with successful management executives who need transformational impact with their teams and their organisations, and are ready to be learners and role models of change.

He also coaches leadership teams who want to grow deeper trust, greater mutual support, more collective intelligence and to be a force for positive change.