Leading Coach Professor Hawkins joins Gordon Cooper Associates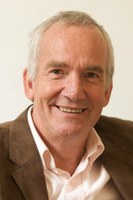 Executive coaching firm Gordon Cooper Associates today announced that Professor Peter Hawkins is joining them as a Non-Executive Board Director.
Professor Hawkins is a leading author, consultant and researcher in Leadership, Strategy, Culture Change and Organisational Learning. He has consulted for many leading global businesses, and is author of numerous publications in the field of executive coaching, supervision and the development of global teams.  Professor Hawkins is also Professor of Leadership at Henley Business School, University of Reading and Visiting Professor at the University of Bath, and Oxford Brookes University and President of the Association of Professional Executive Coaching and Supervision (APECS).
Gordon Cooper Associates specialise in executive coaching, leadership and team development to professional services and large commercial organisations worldwide.  Their experience is working with high performing leaders, key decision makers and individuals who manage complex teams internationally.
Professor Hawkins will be working closely with director - Andrew Cooper as they focus on the strategic development of the business, including building on their recent success with clients in creating a coaching organisation and their systemic approach to top team and board development.
Andrew Cooper, Director of Gordon Cooper Associates says, "We are absolutely delighted that Peter is joining our organisation.  Peter's success in business coupled with his great insights into coaching and organisational development will provide a rich source of guidance and experience in our work".
Professor Hawkins added, "I admire the work of Gordon Cooper Associates and see their work in the fields of leadership, coaching organisations and team development has been at an extremely high level. I am delighted that I am able to assist the company and look forward to working with Andrew Cooper and Gordon Cooper Associates and their colleagues in the future".